We have been notified by the European Commission that our HyWay proposal has been approved for funding. The project is titled: Multiscale characterization and simulation for hydrogen embrittlement assessment: development of an open knowledge platform to foster capability integration.
The project will be financed by the Horizon Europe Program, has a total duration of 48 months and has a total budget of €6,947,437.50. 18 agencies participate in the project. In addition to our company, RTD Talos, the following agencies participate:
1. RTD Talos Cyprus
2. TEKNOLOGIAN TUTKIMUSKESKUS VTT OY Finland
3. AALTO KORKEAKOULUSAATIO SR Finland
4. NORGES TEKNISK-NATURVITENSKAPELIGE UNIVERSITET NTNU Norway
5. HELSINGIN YLIOPISTO Finland
6. MAX PLANCK INSTITUT FUR EISENFORSCHUNG GMBH Germany
7. RIGAS TEHNISKA UNIVERSITATE Latvia
8. SIA DATI GROUP Latvia
9. SIDENOR INVESTIGACION Y DESARROLLOSA Estonia
10. ONDERZOEKSCENTRUM VOOR AANWENDING VAN STAAL NV Belgium
11. ASSOCIATION POUR LA RECHERCHE ET LE DEVELOPPEMENT DES METHODES ET PROCESSUS INDUSTRIELS FRANCE
12. ECOLE NATIONALE SUPERIEURE DES MINES DE PARIS France
13. CENTER NATIONAL DE LA RECHERCHE SCIENTIFIQUE CNRS France
14. KATHOLIEKE UNIVERSITEIT LEUVEN Belgium
15. G.V.Kurdyumov Institute for Metal Physics, National Academy of Sciences Ukraine
16. STAM SRL Italy
17. NARDI COMPRESSORI SRL Italy
18. APERAM STAINLESS FRANCE SASU France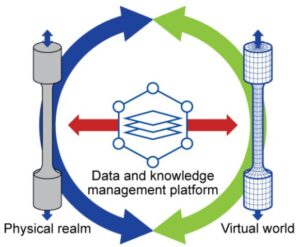 The HyWay project:
HyWay's vision is to accelerate the design and uptake of advanced materials by developing highly flexible and efficient multi-scale materials modeling and characterization suites to reveal the interactions between hydrogen and advanced materials under operational conditions of hydrogen storage and transport infrastructure. We seamlessly integrate advanced characterization tools, data-driven approaches, multi-physics multi-scale material modeling and data ontologies integrated into a knowledge management platform.