RTD Talos celebrates 22 years of action and creation
Dr. Michaelidis thanked his staff with lunch and training
The Director General of the Organization, Dr. Alexandros Michaelidis, wrote in his message:
"Our Organization, in these 22 years, has contributed a lot to Research and Development by supporting and helping Cypriot businesses.
22 years of an uphill journey overcoming difficult, almost catastrophic obstacles, such as the 2013 haircut, find our Organization gazing at new heights.
Our many great successes at the local but especially at the European level give us strength, add experience and create new perspectives to conquer new peaks.
However, none of our achievements and none of our dreams could have been realized if my colleagues did not support me along the way. I thank them all together as a highly capable and successful team but also each of them separately as a separate unit for allocating their years for this upward path."
Dr. Michaelides hosted a lunch for the staff of the Organization on the occasion of the birthday and wanting to thank them for their tireless and continuous effort for the progress and prosperity of the Organization.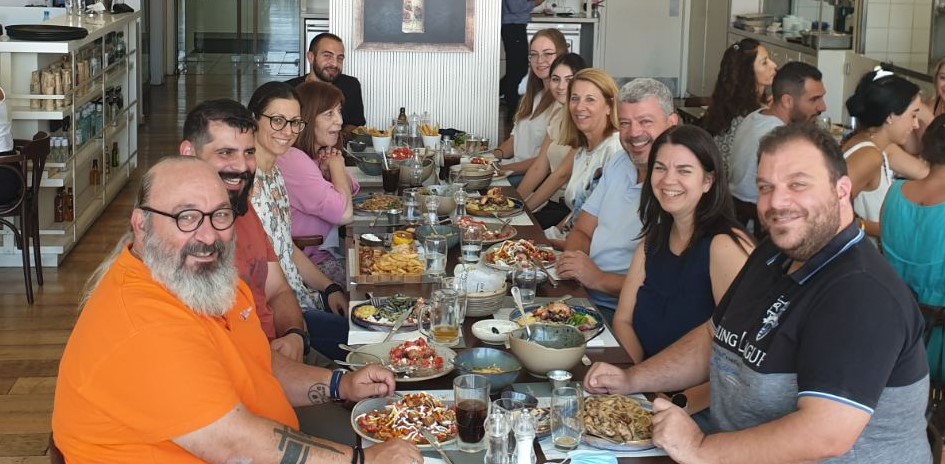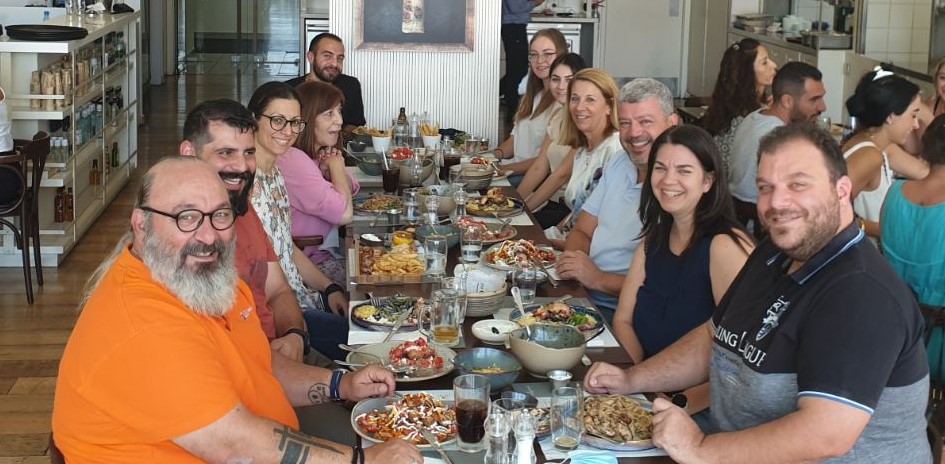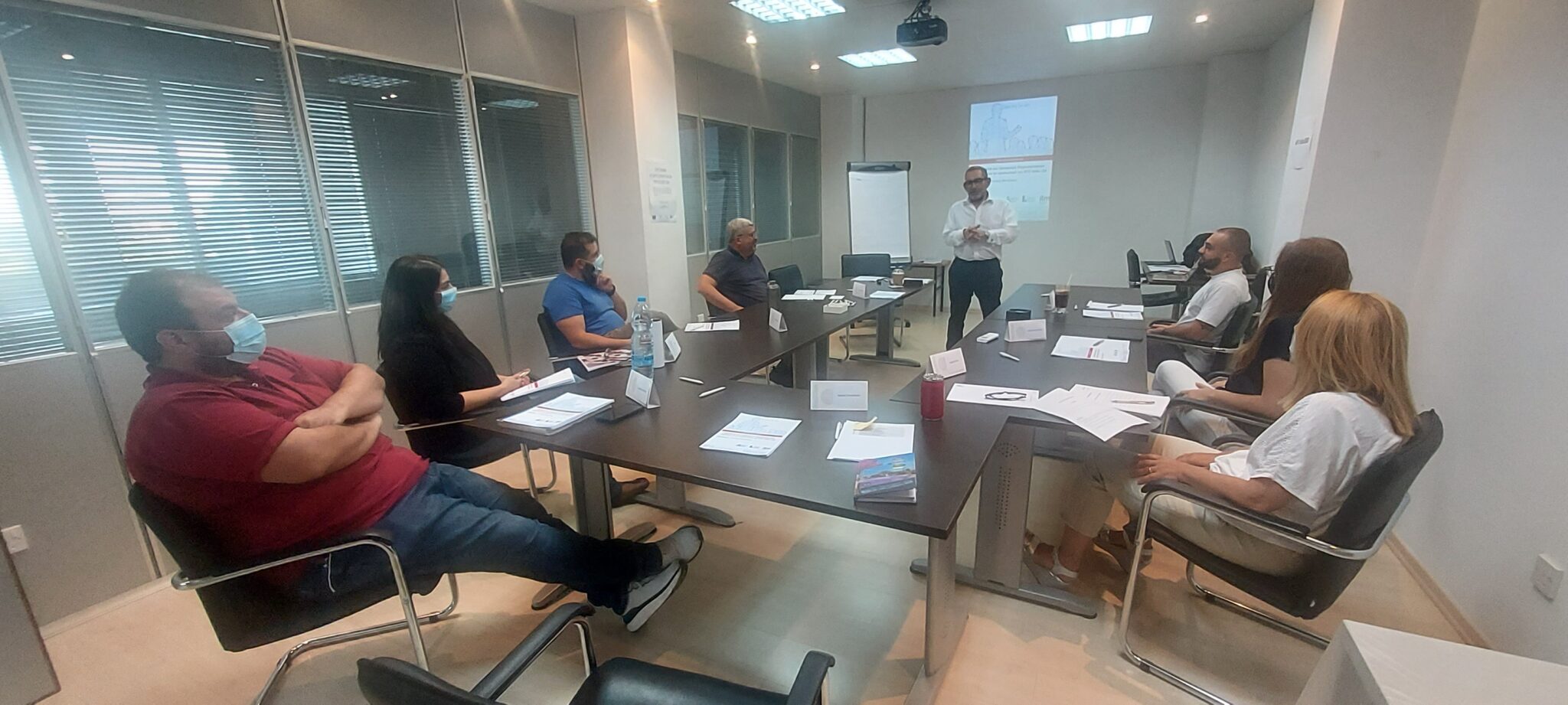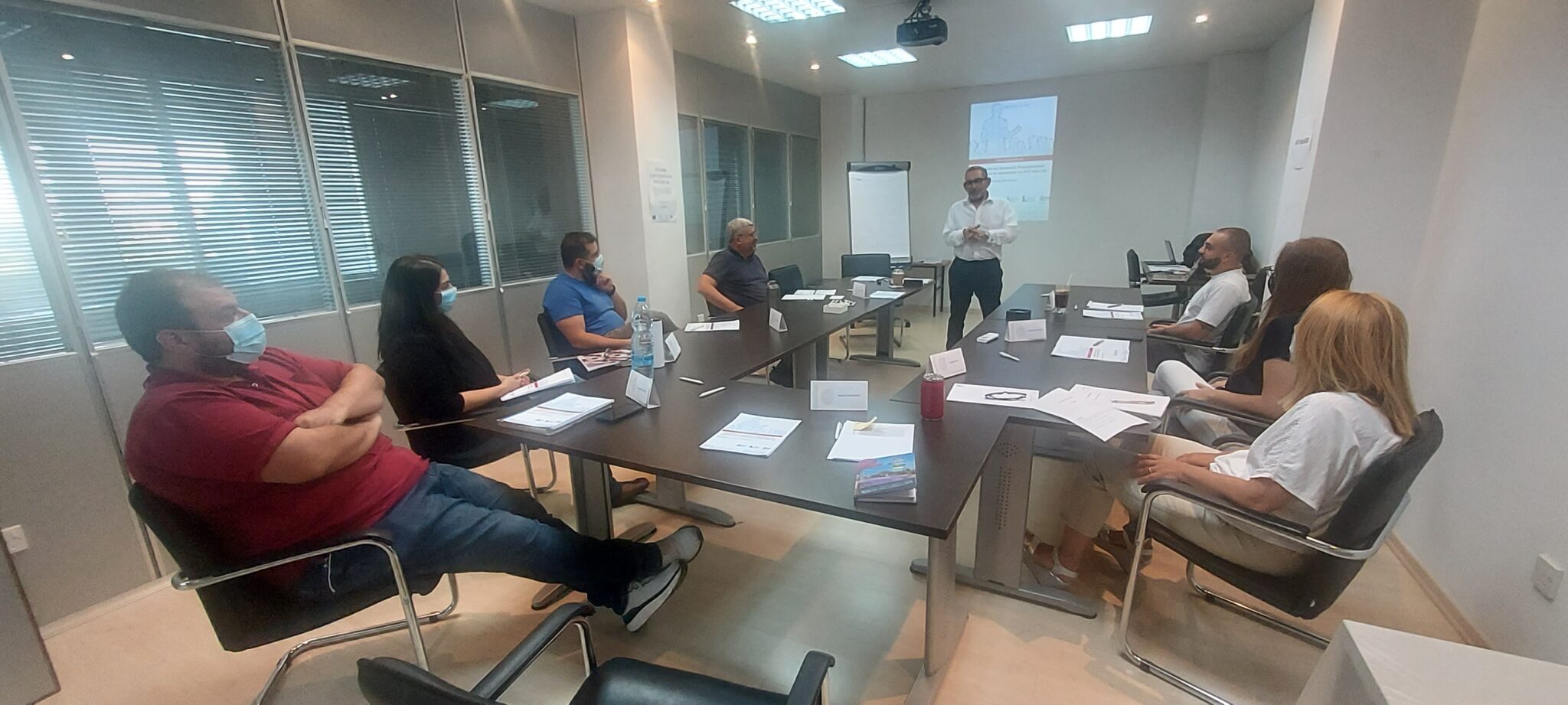 Following the festive atmosphere, the "TALOS" Vocational Training Center organized a seminar, in collaboration with the Conicon company and instructor Mr. Giannakis Mouzouris, on the topic: Preparation and Implementation of Business Plans.
These staff meetings strengthened the pleasant atmosphere that existed and created the conditions for even more harmonious cooperation to continue the upward trajectory of the Organization
.